FanDuel CEO: Industry must unite to combat cybersecurity threat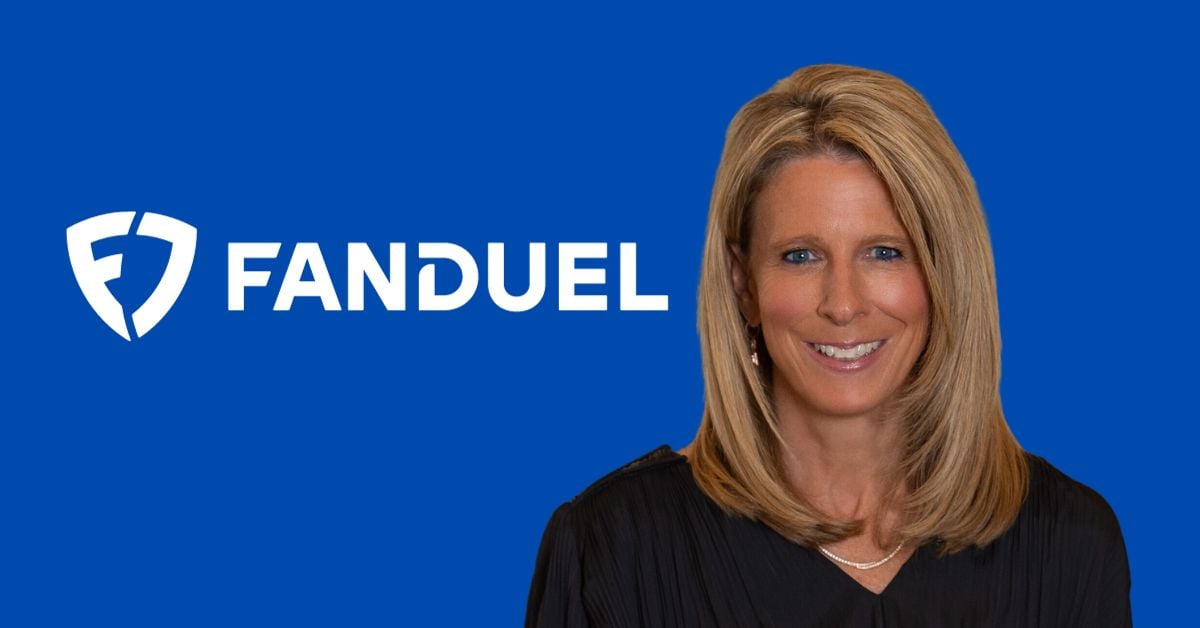 FanDuel CEO Amy Howe has called for greater industry cooperation to combat the growing threat posed by cybercriminals after recent attacks on MGM Resorts and Caesars.
Howe, who was interviewed by
CNBC
's Contessa Brewer at the Global Gaming Conference in Las Vegas this week, said: "I think this is a moment in time for us to come together as an industry.
"This is a battle that you're fighting every single day and you're fighting it on multiple fronts. The bad actors are sophisticated and they're getting more sophisticated all the time."
Howe explained that FanDuel dedicates a substantial portion of its resources to safeguarding consumer information and upholding the stability and resilience of its systems.
She also noted that the firm actively collaborates with leading tools and providers to proactively identify potential threats.
"There are lots of ways that we compete with one another, but I think this is an area where we need to come together, collaborate, and make sure that we're sharing the learnings and the trends that we're seeing," said Howe.
"It's the right thing for the customer and it's important for the longevity of the industry."
Both MGM Resorts and Caesars were hit by cyberattacks last month.
Taylor Swift impact
Howe also discussed the meteoric growth of sports betting in the US and the profound influence of celebrity involvement:
"Nowadays you can't watch football on a Sunday without hearing about Taylor Swift and the impact that's having on Travis Kelce. And we're certainly seeing it in the betting numbers as well," she said.
Regarding FanDuel's position as the market leader in US sports betting, Howe acknowledged growing competition in the space.
"I think there are a lot of very well-capitalised competitors that are already there or are entering the scene. At the end of the day, we think competition is a great thing," said Howe.
Nevertheless, Howe emphasised that, ultimately, "scale is going to matter". Howe also recognised the significance of offering a distinct product.
"We have a tremendous amount of respect for some of the current competitors and some of the guys that are coming on the scene," she stated.
"But I think at the end of the day, you will likely have a handful of scale players."
The journey to market leader
Howe also delved into FanDuel's journey to becoming a market leader, pointing out the firm's head start in sports betting thanks to its background in daily fantasy sports (DFS).
"The brand really resonated with the sports betting consumer, and we've had a phenomenal product launch thanks to the Flutter engine," she said.
FanDuel's recent investments in building a top-notch team, combined with product development and marketing strategies, have further strengthened the firm's position, she added.
Based on data provided by Eilers & Krejcik Gaming, FanDuel, which is owned by Flutter Entertainment, dominated the market with a substantial 44.6% share of GGR during the 12-month period to May 2023.
Close behind was DraftKings, securing second position with a 27.3% share, while BetMGM claimed third spot with a GGR share of 11.1%.
US listing excitement
Finally, Howe shared her perspective on Flutter's plans to list shares in the US by the end of this quarter and how this development might impact investor enthusiasm:
She said it was an "incredibly exciting time" to be with Flutter, emphasising that FanDuel is the largest and fastest-growing division within the wider business.
Howe believes that an additional listing in the US will significantly elevate the company's profile and further enhance the firm's position in the market.